unleash your creativity
Heerema Engineering solutions
HES - Heerema Engineering Solutions
Why HES? We started HES because we love engineering. At the same time engineering should never be the goal. In the end we are passionate about delivering projects that the world wants.
We started HES after a terrible crisis in the oil industry. We worked on the most challenging Projects for major oil companies. Deepest water. Heaviest pipe. Largest EPCI.
These are all terms that we got used to. And we are immensely proud and grateful that we had the opportunity to contribute to these projects.
We also got used to a way of working that is no longer sustainable. We started HES because we believe we have to change the way the industry works . This is ambitious and we understand the need of our Clients in meeting demanding Codes and Standards.
These two areas are not in conflict. We believe that a new way of working, in which Automation plays a key role, increases quality, reduces human error, keeps cost low and most importantly: Allows Engineers, to Engineer the tools for the future.
We started HES because we want to play a role in Engineering the Solutions for the Future. And whilst we do this we want to learn and have fun.
HES – Creating sustainable, lasting impact in the offshore industry by a strong focus on engineering automation.
Solutions
At HES we don't think in hours. We don't do extensive, repetitive work. We think in solutions. Whether it is the design of your grillage, calculating the operability of your offshore operation or improving the efficiency of your own engineering process. At HES we believe every iteration can be done better and faster than the previous step. That is exactly what we do. Enabling your engineers to do what they like: engineering.
Automation


Do you have engineering projects that could win efficiency by automation?
Do you dream of generating a complete new engineering report with the click of a button after changed client input? Then you should definitely knock on our door. We are specialized in automating repetitive engineering tasks. Using our Engineering and Programming knowledge we can help you automate your business.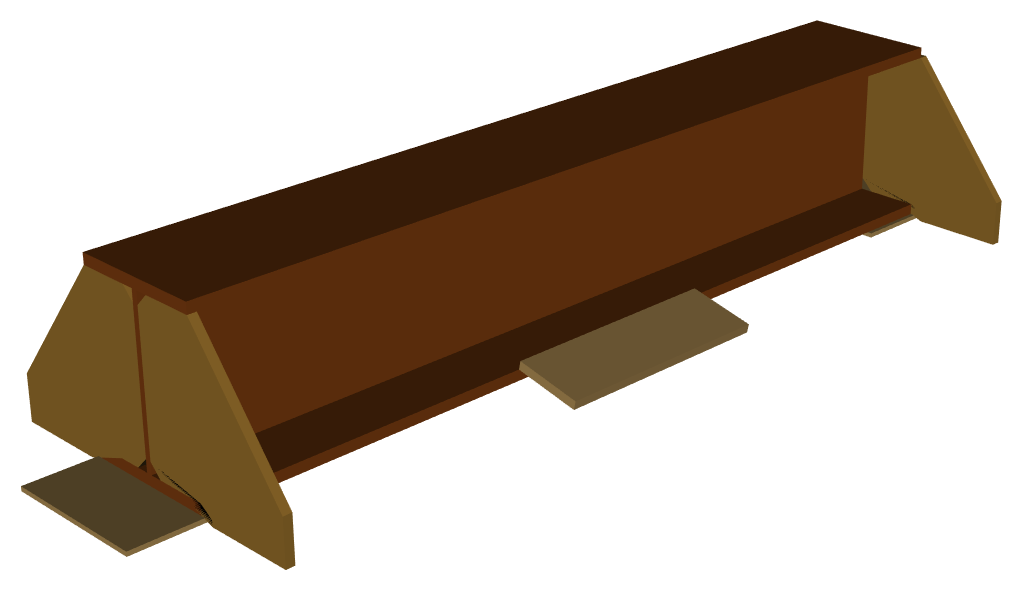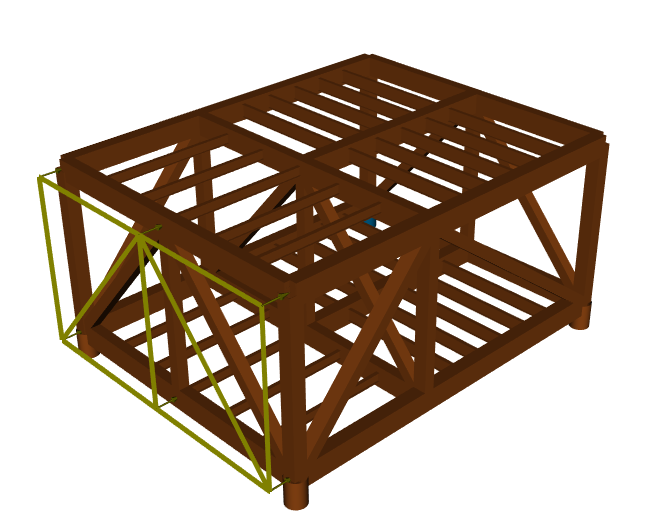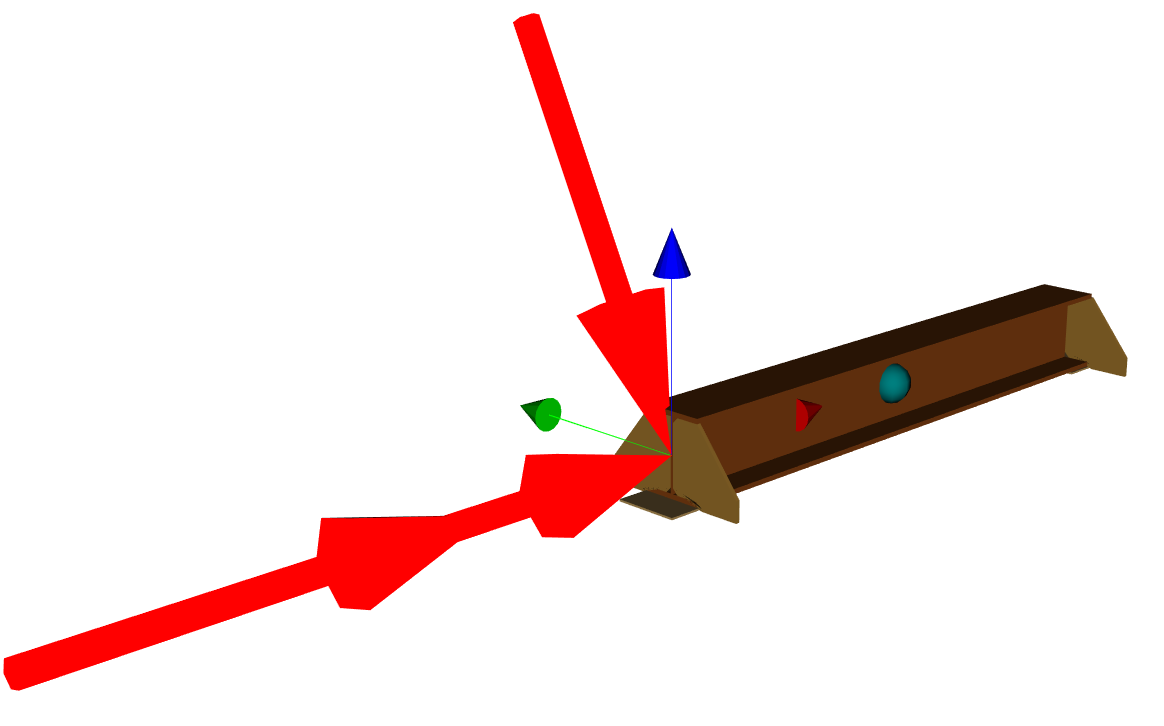 Grillex
Let us introduce you to "Grillex", our in-house custom build Finite Element Package written in Python ready to be adjusted to your needs.
>>> model.plot()
Offshore Engineering


We support Operators, Contractors & Suppliers in the Offshore Energy industry with our flexible workforce. We offer a broad spectrum of offshore engineering know-how. HES is a small and flexible Offshore Engineering Consultancy that is built on 55 Years of Offshore Engineering Experience. We have a deep understanding of the theory and we have solid hands-on Offshore Installation Experience.
Product Development
HES has the engineering capabilities and operational knowledge to develop the right offshore products and equipment.
Concept design is hugely accelerated using the Heerema Group's Simulation Capabilities. The in-house developed simulation tools (incl. real-world hydrodynamic physics) allow us to bring together engineers and operational personnel in the early phases of the Development. It shortens the design cycle and improves the design before we go into the procurement and fabrication phase.
Furthermore our Engineering Package Management group ensures your product is delivered on time to the required offshore standards.
HES is a one-stop Shop from Idea to Reality
Our People
HES takes care of having the right people in the right place. We believe each and every team member has to perfectly fit in the team and in their role. They are the organization and bring the right mindset to the table: Eager, humble and capable.
Ramon's drive is to create a Founder's Mentality at Heerema Engineering Solutions. His key goals are growing the talent in HES.
Ramon holds an MSc degree in Offshore Engineering from Delft University of Technology. After his graduation at Shell Research in 1996, he started at Heerema Marine Contractors. At HMC he has built up a strong track record in Marine Engineering, Subsea Design, Pipeline Production, Offshore Installation and General Management.
He likes Cycling, Sushi, Craft Beer and Punk-Rock
Christof Westland -
Marine Engineer
Christof started his career at HMC after obtaining the MSc-title in Offshore Engineering at the TU Delft. At the subsea-department he was responsible for structural integrity analyses for pipeline-installations as well as giving offshore support during project execution.
After suspension of HMC's pipelay activities, he continued working for HMC at the marine department. Although supporting all departments, he mainly worked on the decommissioning analyses.
Throughout his engineering activities he has a strong focus on automating and improving efficiency, which is exactly the reason why he joined HES.
In his leisure he loves kiteboarding, playing the piano and making good food.
Jim Zwartveld - Structural Engineer and Programming Enthousiast
Jim graduated cum laude in the field of Structural Dynamics of Offshore Constructions at Delft University of Technology.
He started scripting during his graduation thesis at HMC and continued filling his toolbox during his employment period.
Jim has worked as a Structural Engineer on Decommissioning projects and tenders for HMC, and contributed to the development of engineering tools.
He enjoys mountains and nature; cycling, hiking, snowboarding, travelling.
Mouhamed Oubari - Engineer
Mouhamed graduated in the field of Mechanical Engineering at Eastern Mediterranean University in Cyprus.
He started his career as Systems Engineer at the innovation center of Pipeline Technique, where he worked on designing a variety of automatic welding equipment for pipeline.
He enjoys spending time with nature; scuba diving, horse riding and travelling.
Robert Weegenaar - Sr. Engineer
After graduating in Delft, Robert started as a Pipelay Installation Analyst at the HMCs Subsea Department. In addition to working on theoretical computer models he gained 'outdoor' experience offshore and on fabrication yards in Batam, Indonesia and Avilés in Spain.
In his free time Robert enjoys welding, woodworking, restoring his classic Moto Guzzi motorcycle and kitesurfing.
Jelle ter Braak - Offshore Engineer
Jelle's mission is to show the Offshore Engineering Industry the benefits of Automation.
He graduated from the Delft University of Technology with a MSc degree in Offshore and Dredging Engineering. After his research at Allseas Engineering B.V. he started his career at Heerema Marine Contractors. At HMC Jelle has worked in Decommissioning as a Structural Engineer and Contributed to Developing Engineering Tools.
His hobbies are Cooking, Cycling, Traveling and playing the Piano
Yigal Oosterink - Lead Project Engineer
Yigal has over 17 years' experience preparing and supporting offshore construction projects in the oil, gas & renewable energy business. After obtaining his bachelor degree in civil engineering he started his career at Heerema Marine Contractors in 2001. Over the years he has been the technical project lead, leading multi-disciplinary engineering teams, for multiple offshore installation and removal projects in various locations around the world utilizing Heerema's fleet of offshore construction vessels and/or 3rd party vessels.
In his spare time he likes to go travelling, wave surfing and playing around with motorcycles.
Alessio Pistidda - Sr. Specialist Engineer
Alessio has over 10 years of experience in marine engineering and CFD applications.
He graduated cum laude in Mechanical Engineering in Italy. After a PhD in fluid dynamics he joined HMC to work on various projects, such as subsea, windfarms, floating units, and yacht design.
Alessio has a strong understanding of physics and good communication skills. He is an out-of-the-box analytical thinker, who loves to invent solutions for challenges that cannot be solved in the common way.
He enjoys fishing, cooking and spending time with his family.
Working at HEs
HES is looking towards the future. We are confident there are plenty of engineering challenges ahead for which we can provide smart solutions. To make this happen we are expanding our team with various backgrounds. If you have a progressive mindset and want to be part of a digital transformation of the energy sector, you may just be the one for HES. We offer possibilities for graduates and more experienced personnel. Please contact us to know at which career event you can meet us or when you can drop by Buccaneer in Delft.
are you hes material?
Let's see how you would answer the following statements:
I'd like to work with people who aim to make every day fun and exciting.

Repetition is for computers.

I have strong engineering and/or programming skills.

I see opportunities to improve the energy industry.

I prefer a variety of tasks over doing the same thing every day from 9 to 5.

I don't easily bounce back for unexpected challenges
Jr. engineer
At HES we believe in the who and then the what. The discipline you'll be involved in will depend on your interests, your skills and the job portfolio at hand. The main disciplines are marine engineering, structural engineering, mechanical engineering and software product development. Juniors will be able to taste all flavors on the job.
(Sr.) marine engineer
As a marine engineer you'll mainly focus on ship hydromechanics, weather risk assessments and environmental loading conditions for offshore operations. Furthermore you will develop and contribute to marine related software.
(SR) STRUCTURAL ENGINEER
As a Structural Engineer you provide structural support for product & business development, study, tender and commercial projects. You can be assigned to a project in Transport and Installation, Wind or Decommissioning or work on product development.
Installation engineer
As an installation engineer you will be responsible for installation procedures. You will develop offshore execution methods, nominate required equipment and design concepts and detailed designs of lifting arrangements for lifting and or subsea purposes.
(Sr) SOFTWARE DEVELOPER
He / She will build and support deliverables for algorithmic decision automation, process optimization models, payment behavior analysis, prediction models etc. that give Offshore Installation Contractors the edge in affordable business decision making and that can scale with their demands.
WORKSTUDENT
HES is looking for work students who have a strong technical background and affinity with programming. We are based in Delft, so you can grab your bike and within a few minutes you'll be at Buccaneer.
Address
Paardenmarkt 1A
2611 PA, Delft
the Netherlands
Telephone
+31612023417
E-mail
info@hes-heerema.com